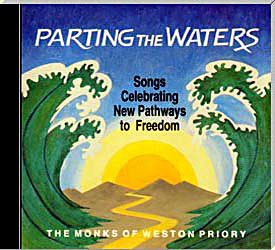 PARTING THE WATERS
Songs Celebrating New Pathways to Freedom
"Long is the journey, wide is the sea,
our pathway to new life.
Parting the waters, call out our names;
lead us, God of our life."
God, the "Seeker of Justice for all", continues to challenge whatever would cripple our common humanity, and calls us to risk a new beginning. Like the ancient Hebrews in Egypt, our steps toward freedom will be carried forward by songs born of prayer, community, struggle, and hope. We share these freedom songs with you, songs born from our community's life and faith.